5 WAYS TO ACHIEVE OVERALL FITNESS
We may earn money or products from the companies mentioned in this post.
ENJOY A BALANCED DIET – During the process of becoming more fit, it is important that we take in a good balance of vitamins, nutrients, and other valuable ingredients our body seeks. Our bodies need proper nutrition to function at its highest level possible, and that means not focusing on any one food group. Not only does eating a wide range of various foods give us the best chance to achieve proper nutrition levels, it also allows us to avoid falling into a "rut" or unhealthy routine. By trying new and different foods, dieting is much easier and we become less likely to grow tired of the same old boring meals.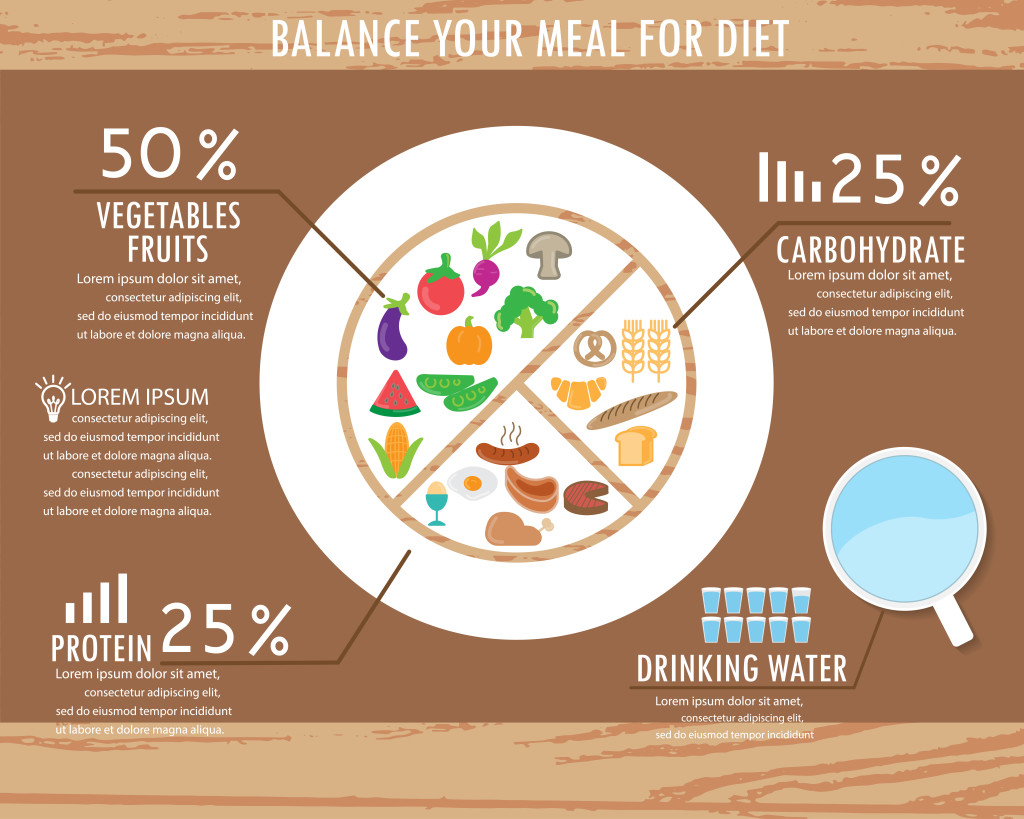 REGULAR EXERCISE – Just as important as what we put into our body is what we get out of our body. Burning calories and unwanted fat is a must for our body to perform at its peak. While all of us as individuals have different goals, regular exercise is a key component to becoming more fit. Try finding a daily routine that coincides with your schedule that will allow you at least 30 minutes of heart-rate changing physical activity. Those with busier schedules can try to avoid common luxuries such as the elevator at work and take the stairs. Pick a parking spot further away from your destination to provide yourself ways to get some exercise in. Substituting an exercise ball for your office chair can also allow you to strengthen your core and back muscles while not pulling you away from your normal duties.
KICK UNHEALTHY HABITS – Sometimes turning over a new leaf fitness wise starts with getting rid of an unhealthy habit. If our goal is to become the best version of ourselves, it is of the utmost importance that we take care of our bodies. Habits such as smoking, drugs, alcohol consumption, and even over-eating can become things we rely on to feel good about ourselves. Try replacing these habits with new, useful, and much more heath conscious habits such as walking, jogging, weight-lifting, yoga, reading, or try discovering a new hobby.
VALUE YOUR REST – Getting a quality nights rest is one of the most important factors of our overall health. Our body must shut down for the appropriate length of time so that it may repair itself and perform much needed maintenance. By allowing your body to get the correct amount of sleep you can avoid sickness, fatigue, and even chronic disease. Try to refrain from watching TV in bed or working on the computer while preparing for sleep. Having a nice, calm, quiet, and dark room will aid in falling asleep faster and help you stay asleep longer.

KEEP A JOURNAL – Mental health is a very important factor in one's overall health. Writing in a journal can be a very valuable tool and can provide a fantastic outlet and opportunity to strengthen your mind. Journaling will allow you to record useful tips such as workout routines that you would really like to repeat, meals that helped you achieve the perfect energy level for the day, and provide a means to release the stress of the day and put your thoughts on paper. Writing and going back to read past entries will stimulate parts of your brain and keep your mind sharp.
Often times we think of fitness only as a measure of how our body looks. Our fitness level relies heavily on how we feel as an individual also. Some of us may give off the appearance that we are in great shape because we go to the gym or workout on a regular basis but we may lack in other areas such as diet or have unhealthy habits that cause us to feel terrible inside. Others may not be accepted by society's  standard of "physically fit" but continue to take care of their health in all levels and already feel like the best version of themselves. Overall fitness cannot be achieved without taking care of your body physically, nutritionally, and mentally. Balance is bliss and if overall fitness is what you seek, try following the tips listed above and enjoy the journey of improving your fitness level!
The following two tabs change content below.
Hey there, I'm Melanie. I help women DITCH THE DIET MENTALITY and reclaim their health through mindful eating, hormone balancing, stress management, and digestive healing.
Latest posts by Melanie Sobocinski (see all)